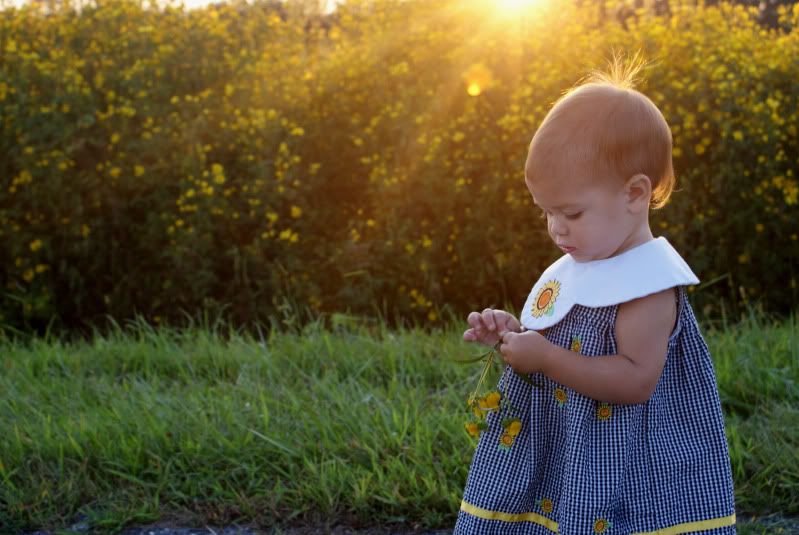 Summer is fading quickly. The days are shorter, the nights are cooler and there is a smell in the air that warns us that winter is right around the corner.
Every time I put a sweet little sundress on Peanut, I am reminded that this will be the last time she'll wear it. It'll be packed away to be worn by a future daughter, niece or cousin. But not by my not-so-little Peanut. She's growing and changing, just like the seasons.
And it makes me sad.
But it also makes me happy. I know that just around the corner is another season of growth and change for sweet Peanut. She will enter yet another stage that her Daddy and I will adore even more than the one she is in now.
"To every thing there is a season, and a time to every purpose under the heaven" Ecclesiastes 3:1