Have I ever mentioned how much I love
babywearing
?
I really, really love babywearing.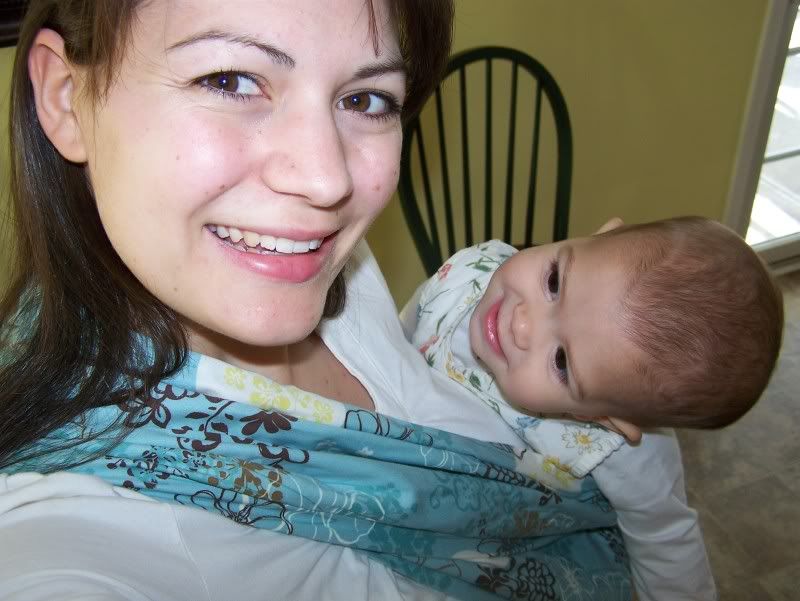 When I was pregnant with Peanut, my mother and sister told me how much time I was going to have on my hands. "Babies sleep so much!" My sister even told me that when her oldest daughter was born, she would sit and just wait for her to wake up from naps so they could play.
HA!
When Peanut was born, my sweet, darling little girl wanted to be held
all the time
. So after bouncing, nursing and rocking for sometimes over an hour, if I laid her in her cradle, she would immediately wake up and we would have to start the process all over again.
I used
a wrap that I made
when she was very small and we've since graduated into slings and mei tai carriers. I'm very sad that I didn't invest in a sling before she was born, I think we both would have loved it through that rough newborn stage.
My latest carrier is a
hotsling
. Can I just tell you how much I
love
that thing? She's not to fond of the back carry, but loves the hip carry. On days when no one but Momma will do, this is how we roll: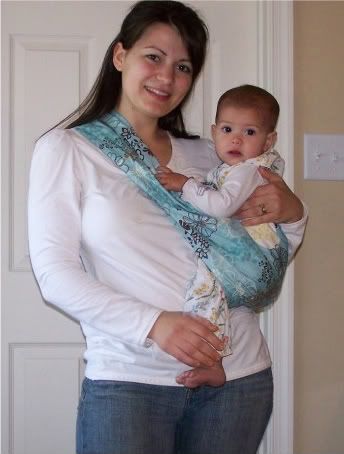 What are some of your favorite baby carriers?