Peanut has a new favorite word. "ahside!", which in baby-speak means, "take me outside right this very minute!". This child just loooooves to be outside. Loves to get dirty. Loves to bite on rocks. Loves to throw total hissy fits* every time I bring her back inside the house. I'm talking melting into a pile, arching the back, screaming and shrieking like the world is ending hissy fit*. Oh yeah.
Thankfully, Daddy needed to wash his truck tonight, so she tagged along as his "helper". It was the happiest she'd been all day!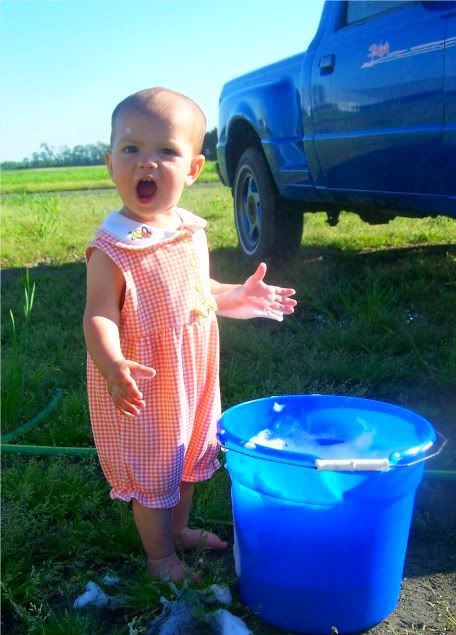 She was totally enthralled with the bubbles, I caught this picture when she splashed too hard in the bucket and some "bubbas" flew up and caught her in the face.
*According to
wiktionary
: A tantrum, a childish display of anger or frustration; an overly dramatic tantrum.
(emphasis on the dramatic.)